All started back
in the 90's…
Our story begins in 1998. From that day until today, our vision continues to aim at the production and creation of innovative, timeless and quality products that will become family heirlooms for every family.
This fact is the power of photography that travels generations through time.
In order to meet the long-term business development, we have continued to expand the product range and at the same time invested in high-quality and state-of-the-art machines.
Cooperating with domestic and foreign suppliers to find the best raw materials, innovative designs, fast service, quality and competitive prices is and will always be our concern for continuous growth.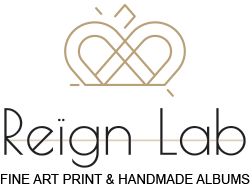 Year of establishment 2019
The brand "REIGN LAB" was founded in 2019 by a group of experienced people with love and loyalty to products and services related to the photographer and his needs. High quality handmade digital albums with traditional binding methods, printing on Hahnemühle fine art papers and Fujifilm photo papers, presentation products, finishing services and innovative design able to meet modern demands and global competition.